See Product Information below this page
Rapid Tac Products – Application Fluid – Remover
$14.50 – $84.50
Rapid Tac products were created to make removing and applying vinyl graphics faster, easier and more economical for graphics installers of all skill levels. They manufacture Vinyl Application Fluid, Adhesive Remover, Wax and Silicone Remover.
When removing adhesive, removing wax and silicone residues, or performing a wet application, Rapid Tac have the solutions for you.
Place order on this page
See Product infomation below this page.
Description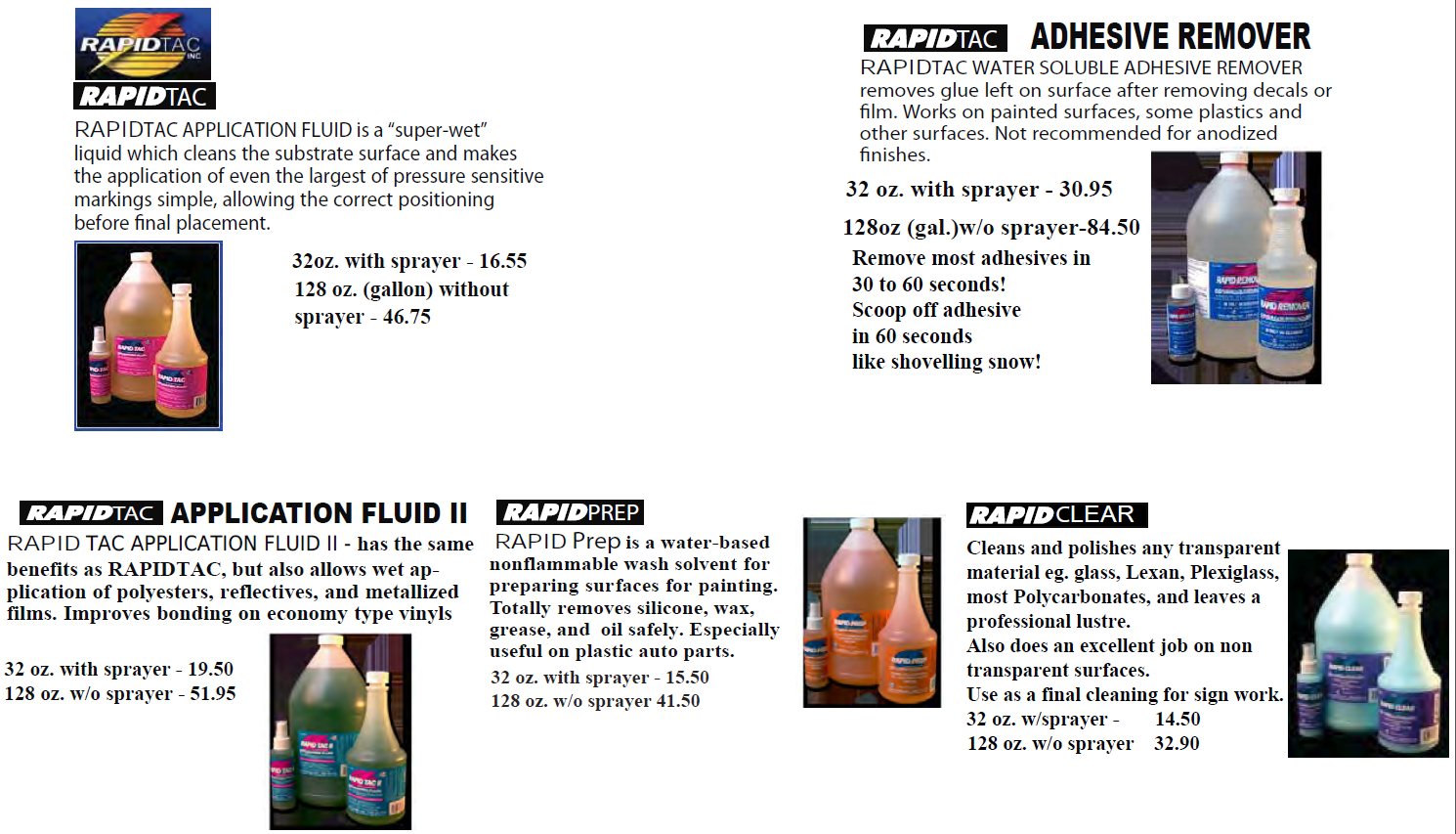 Rapid Tac Application Instructions
                                                                  Rapid Remover Instructions